By Thomas Madison
More love and tolerance from the religion of peace!
A Philadelphia police officer was ambushed by a Muslim gunman, who fired thirteen shots into the officer's patrol car, hitting him three times.
The officer, Jesse Hartnett, who is recovering in the hospital, was able to return fire, hitting his assailant three times. The Muslim gunman, Edward Archer, pictured below, was soon apprehended and is now in custody. He has confessed to committing the attempted execution of Officer Hartnett "in the name of Islam."
Amazingly, Philadelphia Democrat (go figure) mayor Jim Kenney said at a news conference on the incident, "Last night's shooting had nothing to do with any faith. It was a violent assault by a criminal." Straight out of the Barack Hussein playbook.
With all due respect, Mayor, you are a moron! The Muslim perp confessed to committing the attempted execution "in the name of Islam," and declared his allegiance to ISIS. Stop your lying and have your proctologist treat your cranial/rectal inversion disorder.
It was also reported that the Muslim perp was using a stolen police handgun. So, how are you going to fix that, Hussein? You are already attempting to take guns from honest, law-abiding citizens, which even the kids who ride the short bus know will only lead to a more dangerous and defenseless America. Will you now order police departments to turn over all their firearms because they could be stolen?
WEST PHILADELPHIA (WPVI) —
Officials say the suspect in custody for the shooting that seriously injured a Philadelphia police officer has confessed to the crime, saying he did it 'in the name of Islam.'
Commissioner Richard Ross provided that update during a news conference on Friday afternoon. He said there was no indication from the suspect, 30-year-old Edward Archer of Yeadon, that he was involved in a conspiracy.
Archer had pledged his allegiance to ISIS, officials say, calling the shooting "an attempted assassination of a police officer."
Ross went on to say that Archer "stopped short of implicating anyone else in the attack," adding Archer was "very evasive."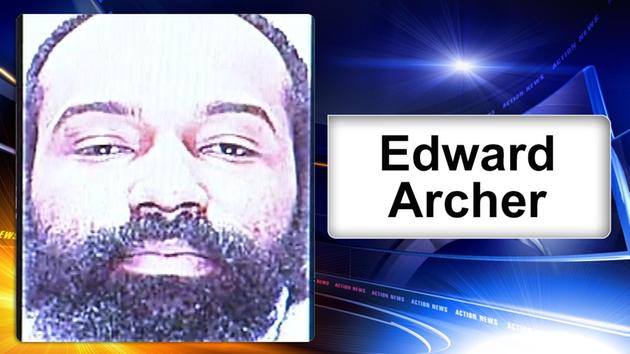 Also at the news conference, Mayor Jim Kenney said the shooting had nothing to do with "being a Muslim or the Islamic faith."
Last night's shooting had nothing to do with any faith. It was a violent assault by a criminal. I urge all Philadelphians to stand together.

— Jim Kenney (@PhillyMayor) January 8, 2016
Ross also said the gun used in the shooting was a police firearm that was previously stolen from a home. That officer had been disciplined, Ross said.
The shooting happened 11:40 p.m. on Thursday.
Surveillance images show a man, identified as Archer, approaching the driver's side window of Officer Jesse Hartnett's vehicle.
Images show the suspect pointing a gun at Hartnett's vehicle, while another shows what appears to be the muzzle flash as he fires.
Another image shows the gunman with his arm in the vehicle.
Ross said there was no advance warning to the officer and that the suspect "just started firing."
Hartnett, 33, is a five-year veteran of the force. He suffered extensive injuries to his arm, but authorities say he was awake and alert prior to that surgery.
Police say the suspect fired a total of 13 shots, three of which hit Hartnett in the arm.
Hartnett was able to return fire, striking the suspect three times, police say.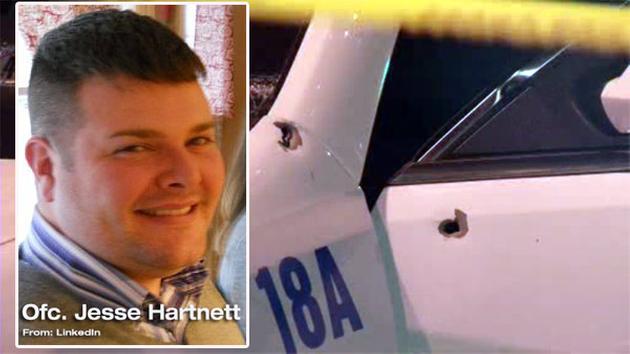 "I just have to tell you, when you look at the video – we have video that captured all of this – it's one of the scariest things I've ever seen," said Ross. "This guy tried to execute the police officer. It's amazing he's alive."
The moments immediately following the shooting were also captured in a dramatic recording of police radio calls obtained by Action News overnight.
"I'm shot! I'm bleeding heavily!" Hartnett was heard saying.