H/T RT
This just in from the religion of peace. Muslim migrants living in makeshift camps in Calais attempted to invade Britain yesterday, climbing onto trucks for free rides across the channel, fighting with riot police, blocking roads, harassing motorists, and screaming, "f*ck the UK!"
CALAIS AT WAR: Port road SHUT as migrants chanting 'f*** the UK' hurl rocks at Brit cars https://t.co/sP4UY7pRSc

— David Peterson (@Australiaunwra6) June 20, 2016
#France #Calais Police have temporarily closed the motorway to the #CalaisPort due to clashes between migrants and Police. Vehicles stoned.

— Ordinary Guy (@kommonsenseuk) June 20, 2016
take our poll - story continues below
Should Congress Remove Biden from Office?
Completing this poll grants you access to Powdered Wig Society updates free of charge. You may opt out at anytime. You also agree to this site's Privacy Policy and Terms of Use.
https://twitter.com/BradenJConnolly/status/744913453337436160
So just watched about 8 illegal immigrants climb into this Lorry at #Calais pic.twitter.com/0xwngZ229r

— Ed Lowman (@steadyeddyed) June 20, 2016
From Breitbart
Thousands of illegal migrants in Calais have blocked roads, rioted and attacked vehicles in coordinated attempts to break into the UK en masse.
Ferries were disrupted and police were forced to temporarily close some roads last night, with the attacks continuing today.
Fearful English football fans and tourists trying to pass through the town said migrants had thrown stones at their vehicles and they shouted "F*ck the UK".
Pictures were posted on social media of roads covered in debris and huge fences that had been torn down.
"Just now at #calais …. tear gas and hundreds of migrants around our car", wrote Becky Weatherley on Instagram on Monday night, along with the following video.
"Been stuck at #Calais for 12hrs. I've watched migrants throw bricks at cars, dive into water by Ferries & run into @LeShuttle. Chaos", Tweeted British journalist Alex Macheras on Monday evening.
Adding: "I can assure you that what is being reported as a 'power outage' is actually violence & chaos from migrants fighting police here".
"Still here stuck in #Calais after a day & night with migrants fighting with police, tear gas being used & 5 mile + long queues. Chaotic!" Mr. Macheras added on Tuesday morning.
A Calais police spokesman told France 3: "Police personnel have been deployed in numbers and had to use tear gas to evict migrants from the roadway. At the same time controls have been strengthened all across the port of Calais."
Another video uploaded to the Les Calaisiens en Colère Facebook group last week shows migrants running into the road and attempting to block oncoming traffic with cones.
"A mother and her daughter have sent us this video. Watch until the end when they panic in their car on the freeway to the port because illegals are trying to block them", reads the caption.
Two other pictures, posted on the 18th of June in the same Facebook group, show badly damaged cars which had struck debris that been moved into the road by migrants trying to stop traffic.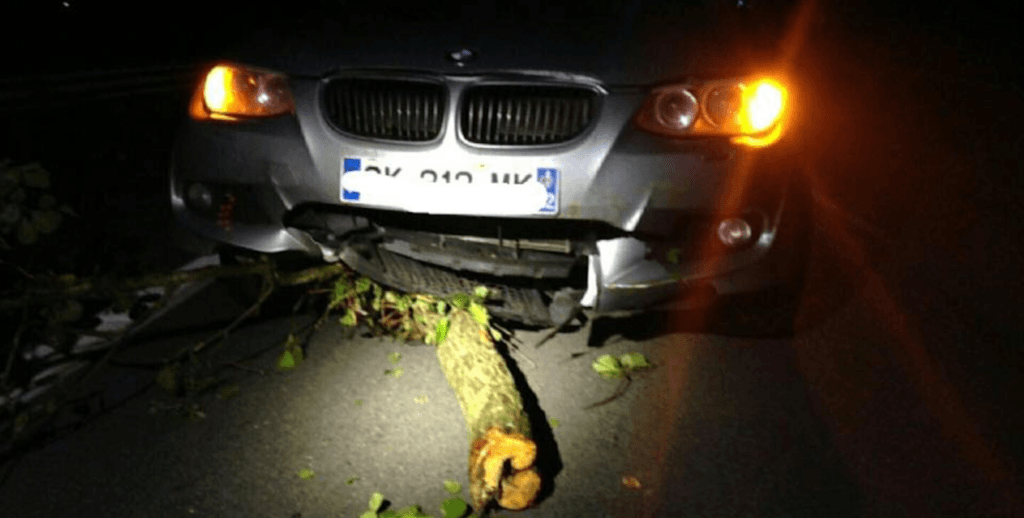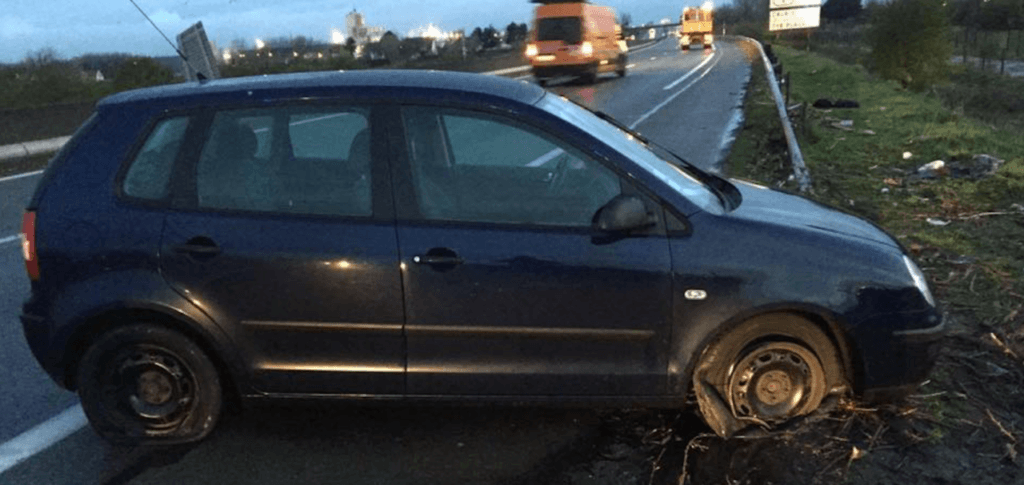 Migrants in illegal camps near Calais, northern France, have become increasingly desperate and aggressive in their attempts to enter Britain in recent months.
Authorities have tightened security around train tracks, roads and the port after thousands of lorries and cars were stranded for days last summer because migrants had repeatedly forced the tunnels to close.
Large parts of the so-called "Jungle" camp just outside Calais have now been demolished because of rising levels of crime and conflict. However, many migrants have simply moved on to different camps or ports further down the coast.