While most European countries continue to allow unlimited numbers of Muslim refugees to cross their borders seeking asylum, one country has activated an army of 10,000 soldiers and police to push the asylum-seekers out and prevent more from coming in.
According to BBC News, massive security operation, involving up to 10,000 police and soldiers, is under way along Hungary's southern border with Serbia, to keep out migrants and refugees.
The armed forces have been deployed to reinforce a 175km (110-mile) razor-wire fence erected last year on a border that is also a gateway to the European Union.
Until new regulations came into force on 5 July, an average of 130 people crossed the fence every day.
The new law allows the authorities to push back anyone caught inside Hungary within 8km of the fence, but in practice it seems to be applied to those caught far deeper into Hungary, as far as Budapest.
take our poll - story continues below
Who would you vote for if the elections were held today? (1)
Completing this poll grants you access to Powdered Wig Society updates free of charge. You may opt out at anytime. You also agree to this site's Privacy Policy and Terms of Use.
The push-backs usually happen at night, through gates built into the razor wire fence, or even over the wire.
The measures have caused growing backlogs on the Serbian side in daytime temperatures of up to 37C. More than 1,000 migrants are now waiting to enter Hungary, legally, through one of two "transit zones" at Horgos and Kelebia.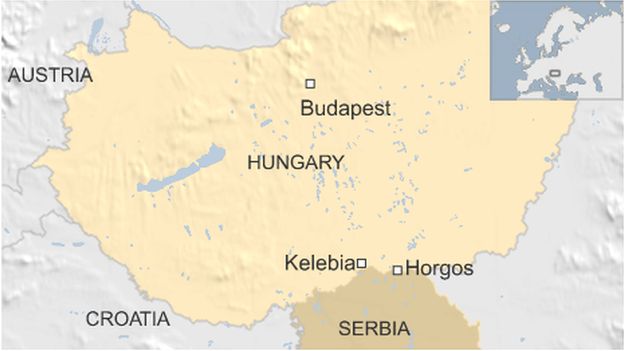 The conditions in the camp at Horgos are appalling. Most of the residents are Afghans, while Syrians and Iraqis are concentrated at Kelebia.
A long queue forms each morning for the two taps of running water which serve 850 people, including many women and children. There are now 12 toilets.