By Thomas Madison
I was reluctant to make this email I just received from Ted Cruz public, but then I thought, ' Heck, he has made the voting records of Iowans public, so what the hey.'
No doubt the Cruz camp is reeling from the public blowback of the imbecilic shame mail campaign
 they are executing, the result being Cruz tanking in the polls, and Trump surging.
In my many years in the construction industry we had a saying to newbie cut men, whose job it was to man the saw, measure accurately, cut precisely, and cut quickly enough to keep the carpenters busy and their production at the highest level possible. When the cut man would screw up and miscut a board, we would say, usually in concert, "You have to be smarter than the board." Ted Cruz would make a horrible cut man. Dude is dumber than a board!
Thomas,
I need to ask you for a personal favor — even though it may come at great personal expense.
Will you help me make up my campaign's $54,000 fundraising shortfall?
You see: the clock expires at midnight on the biggest FEC fundraising deadline of this campaign, and tomorrow, Iowans go to Caucus.
I hope you know me well enough by now to know that I wouldn't ask if it weren't vitally important and that I wouldn't ask you this favor if I wasn't willing to make the same deep sacrifices myself.
Please let me briefly explain because I'm running out of time.
Running for President of the United States has been a HUGE sacrifice.
Only by the grace of God Almighty, the prayers of my friends and family (my dad is a prayer warrior!), and the continued, unending support of people just like you have I been able to forge ahead — and force the elite media to take notice.
Thomas, it's a war I fight daily and a responsibility I don't take lightly.
But, if I'm being honest, I must share something with you…The sacrifices for our campaign are steep, but I'm proud and even honored to be making them on your behalf (and on behalf of my family too).
But now, I'm going to ask you to make your own personal sacrifice for this campaign — click here to make a special one-time, sacrifice donation of $35, $50, or even $500 if you can manage it.
To make it as quick and easy as possible, I've asked my staff to put together the secure links below so you can make an instant, secure sacrificial gift:
I CAN SACRIFICE $5 BEFORE IOWA 
I CAN SACRIFICE $35 BEFORE IOWA 
I CAN SACRIFICE $100 BEFORE IOWA 
I CAN SACRIFICE $250 BEFORE IOWA 
I CAN SACRIFICE $1000 BEFORE IOWA 
Time is critical, and I hope to hear back from you before midnight.
For liberty,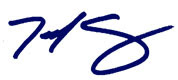 Ted Cruz
FEC DEADLINE & COUNTDOWN TO IOWA