From Lee Stranahan, Breitbart
Roughly 3,000 demonstrators have shut down a large portion of Michigan Avenue in Chicago–the "Magnificent Mile"–in the middle of Black Friday, the busiest shopping day of the year, to protest the shooting of black teenager Laquon McDonald.
The 17-year-old was killed in October 2014, and was apparently armed with a knife at the time. Video of the shooting released on Tuesday, however, shows that he was walking away from police at the time he was shot 16 times by Officer Jason Van Dyke.
Turnout was strong despite 39-degree weather and rainy conditions. Demonstrators shouted "16 shots!" and "No justice, no shopping!"
The march started at Michigan and Wacker Drive and began walking north. They include demonstrators from the Nation of Islam, which is marching under the banner of "Justice of Else"; RevCom, the Revolutionary Communist Party, and the Rev. Jesse Jackson's Rainbow PUSH coalition.
The latter group is marching slowly, while the other groups have pushed ahead, effectively taking up five city blocks along Michigan Ave., with hundreds of Chicago Police Department officers lining the streets.
Various groups begin marching down Michigan Ave in protest of Mayor@RahmEmanuel's handling of #LaquanMcDonald vid.pic.twitter.com/FF0XbYMOZ0

— The Chicago Reporter (@ChicagoReporter) November 27, 2015
Protesters are attempting to gain access to major department stores and shopping malls. Police turned them away at the entrance to Water Tower Place, but they continue to try to enter other shopping areas with the intention of blocking commerce from taking place. As of noon, the protesters were walking toward the John Hancock tower.
(Update 1:00 p.m.: Several stores have been blocked and effectively shut down, including Macy's, H&M, and others over six blocks. Shoppers are either stuck inside the stores or cannot enter. Some shuffle by, as protesters shout at them. Michigan Avenue itself, normally filled with traffic, is empty.)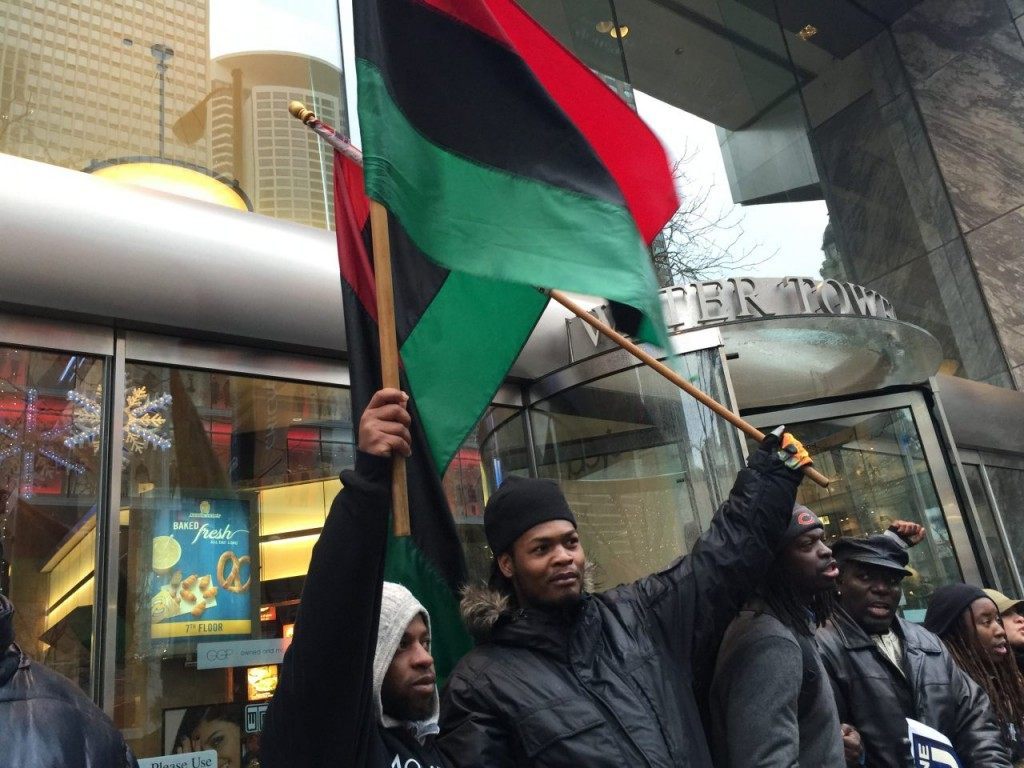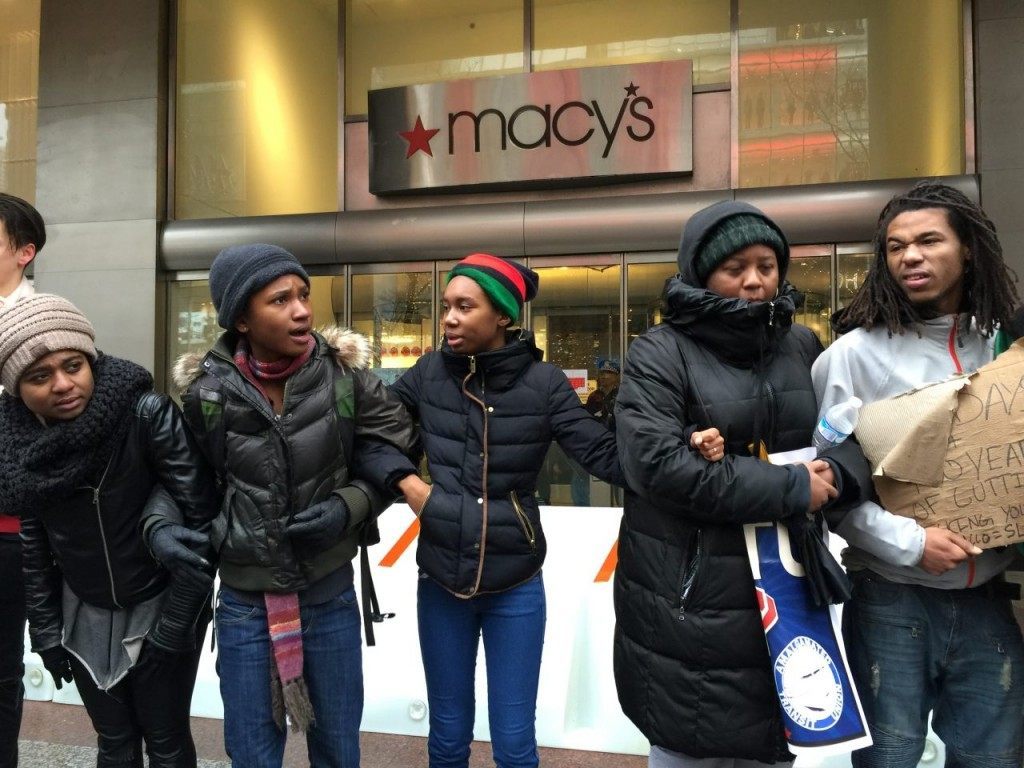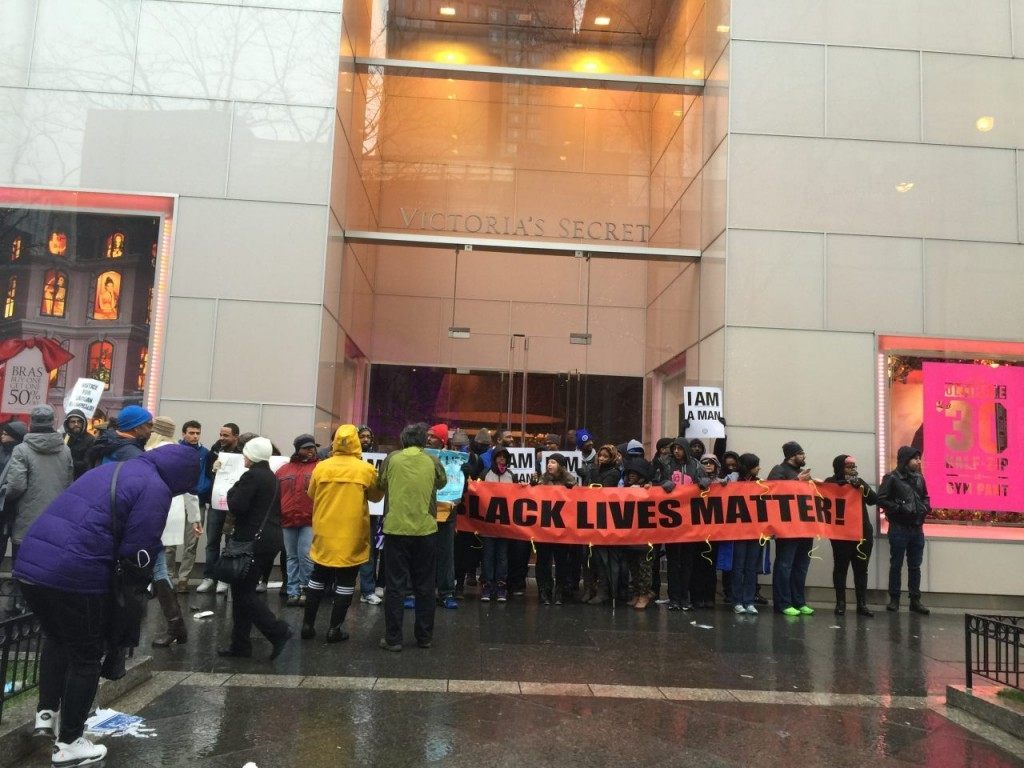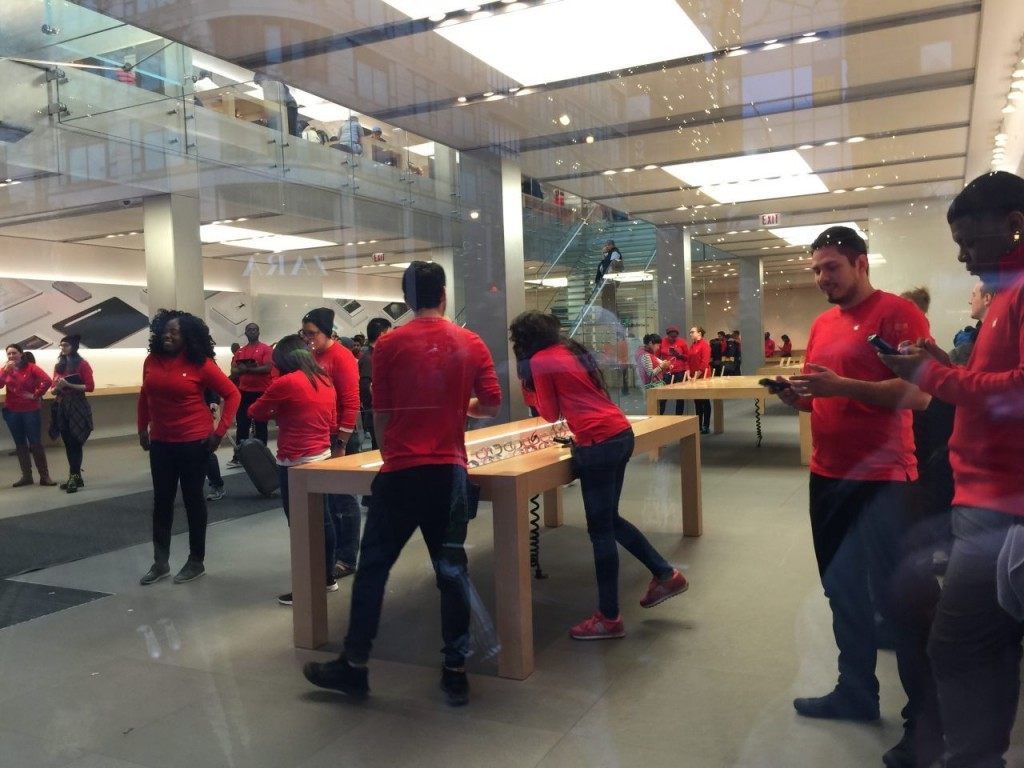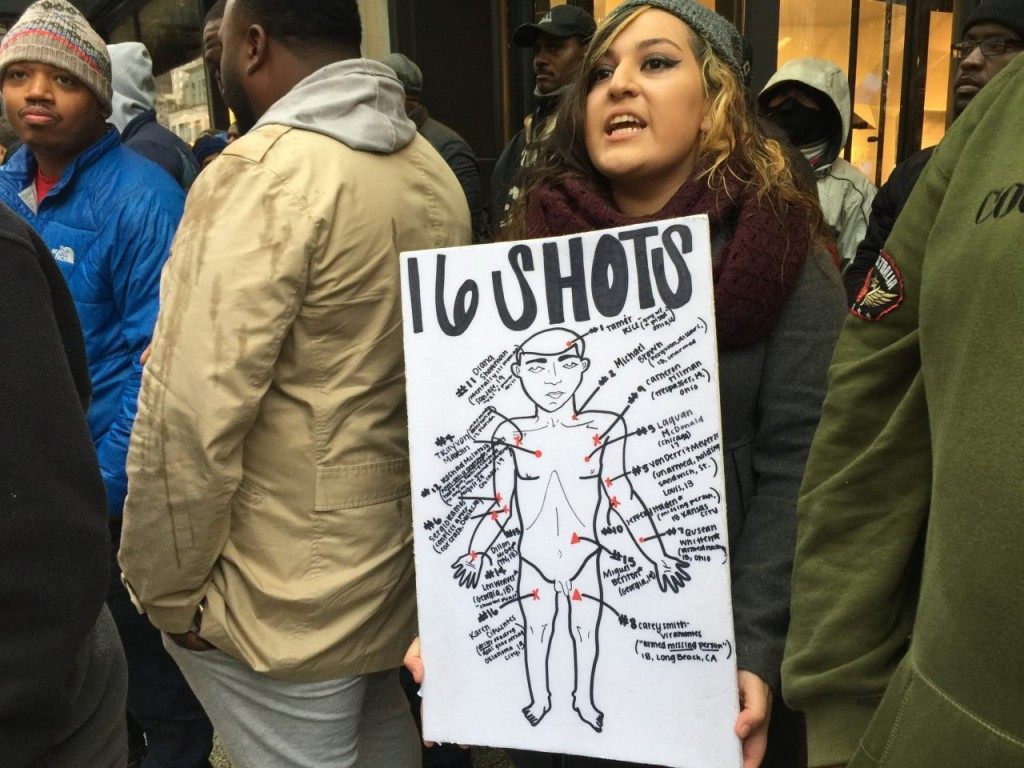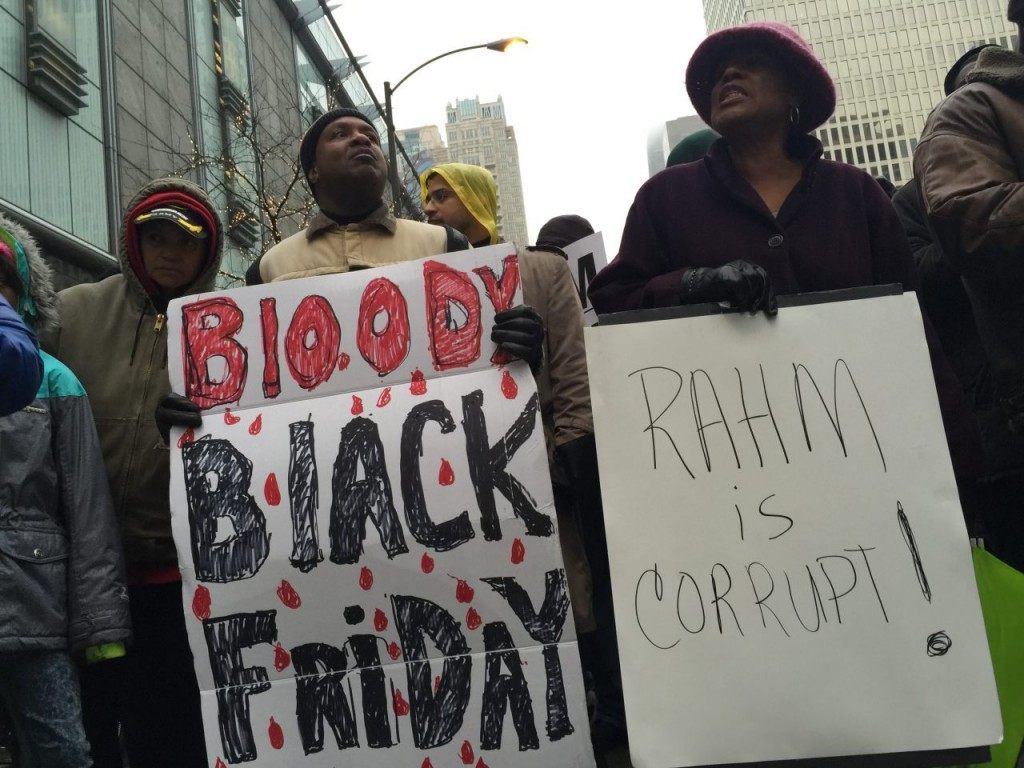 There has been no violence so far, and some people are still managing to shop, but the protest has effectively shut down storied Michigan Avenue for nearly half a mile.