Obama And de Blasio Start Race War!
Two Cops Shot "Execution-Style" in Brooklyn; NYPD Turns on Mayor
From 800 Whistleblower
Two police officers were shot "execution-style" in their car in Brooklyn's Bedford-Stuyvesant neighborhood at around 3 p.m. today. The New York Post reports that both officers have died, as has the shooter.
"The perp came out of the houses, walked up behind the car and lit them up," a high-ranking police official told the New York Daily News.
"It looks like they were shot in the upper body," Deputy Chief Kim Royster told the New York Times. The suspect then fled to the nearby Myrtle-Willoughby subway station where he shot himself in the head. "They were, quite simply, assassinated," police commissioner Bill Bratton said.
The killings have widened the divide between the NYPD—under fire following a grand jury's decision not to indict the officer who killed unarmed Staten Island man Eric Garner in July—and Mayor Bill De Blasio. Officers turned their backs on De Blasio when he arrived at police headquarters for a press conference, and police union head Patrick Lynch told reporters "there's blood on many hands"—apparently singling out the mayor for blame alongside anti-brutality protesters.
This Instagram account, belonging to a man apparently intending to kill police officers in Brooklyn, has been suspended.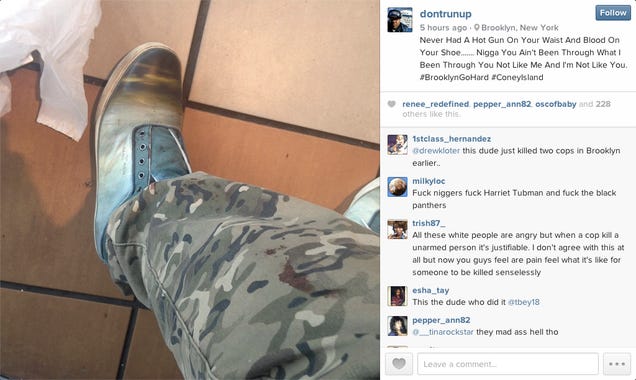 Expand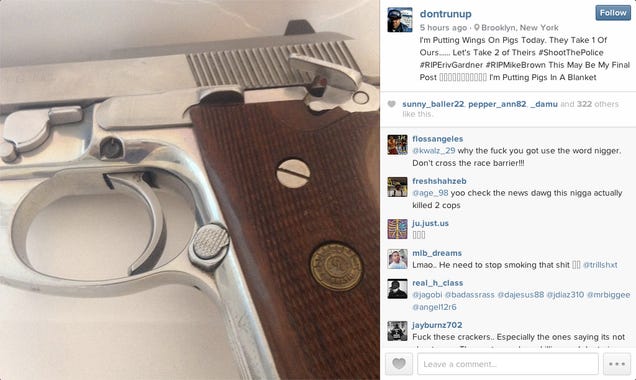 Expand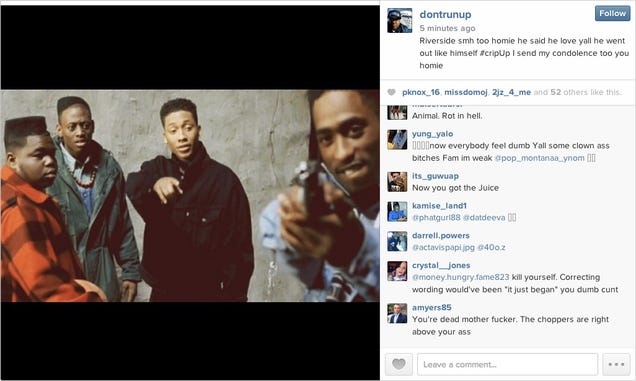 Expand
Photographs published by both the New York Post and the New York Daily News show a man wearing similar camouflage pants and similar silver sneakers being carried away from the scene on a stretcher.
UPDATE: The New York Daily News has identified the shooter as Ismaaiyl Brinsley. Ismaaiyl Abdullah Brinsley has multiple arrest records in Georgia.
Multiple sources have alleged that the Brooklyn shooter is connected to a shooting in Baltimore, including WBAL-TV 11 News I-Team in Baltimore and the New York Daily News. A high-ranking, anonymous law-enforcement official told the New York Times that the suspect in the police killing is alleged to have also shot his girlfriend in the stomach this morning in Baltimore. Before it was suspended, there were comments on the Instagram account shown above from a woman claiming that the owner of the account had shot her niece.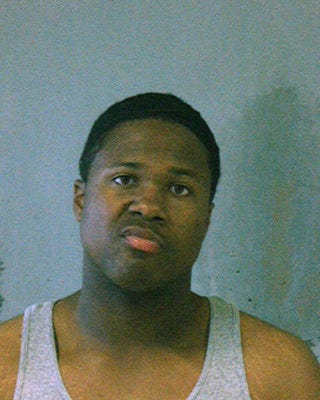 The officers who were killed "were stationed outside the housing project as part of an initiative that was launched over the summer to combat a rise in the shootings at city housing projects," theWall Street Journal reported. "They were just a presence, they weren't over-policing," City Councilman Robert Cornegy, whose district includes Bed-Stuy, told DNAinfo. "They were here as a presence to make the community feel safer."
UPDATE – 8:00 PM: Commissioner Bill Bratton gave a statement from Woodhull Hospital on Saturday night, identifying the two officers as Wenjin Liu and Rafael Ramos. "They were, quite simply, assassinated," he said. "Targeted for the uniform and for the responsibility they embraced to keep the people of this city safe." Bratton confirmed that the shooter was 28-year-old Ismaaiyl Brinsley.
Bratton also confirmed that Brinsley had shot a woman thought to be his former girlfriend. Baltimore police sent NYPD a warning flyer this morning that he might have made his way to New York. Bratton also said that the murder weapon was a silver Taurus firearm; the gun photographed on Brinsley's Instagram account is identifiable as a Taurus PT 99.
Bratton was joined by Mayor Bill de Blasio. "Our hearts go out to their families, to their comrades in arms, to the larger family of the NYPD," the mayor said. "Although we are still learning the details, it's clear that this was an assassination, that these officers were shot execution style."
"When a police officer is murdered, it tears at the very heart of our society," de Blasio said. "We depend on our police to protect us against forces of criminality and evil. They are a foundation of our society. When they are attacked it is an attack on the very notion of decency. Every New Yorker should feel our entire city was attacked by this heinous individual."
UPDATE – 8:50 p.m.: The Patrolmen's Benevolent Association of the City of New York, the NYPD's largest labor union, has reportedly issued a memo saying Mayor de Blasio's "hands are literally dripping with our blood" and the NYPD has "become a 'wartime' police department," and refusing to make arrests or issue summonses "unless absolutely necessary." The full message:
Starting IMMEDIATELY- At least two units are to respond to EVERY call, no matter the condition or severity, no matter what type of job is pending, or what the opinion of the patrol supervisor happens to be. IN ADDITION: Absolutely NO enforcement action in the form of arrests and or summonses is to be taken unless absolutely necessary and an individual MUST be placed under arrest. These are precautions that were taken in the 1970′s when Police Officers were ambushed and executed on a regular basis. The mayors hands are literally dripping with our blood because of his words actions and policies and we have, for the first time in a number of years, become a "wartime" police department. We will act accordingly.
The NYPD Sergeants Benevolent Association released a similar statement via Twitter:
The blood of 2 executed police officers is on the hands of Mayor de Blasio. May God bless their families and may they rest in peace.