Corrupt Obamacare Data Infecting Over A Dozen Insurance Providers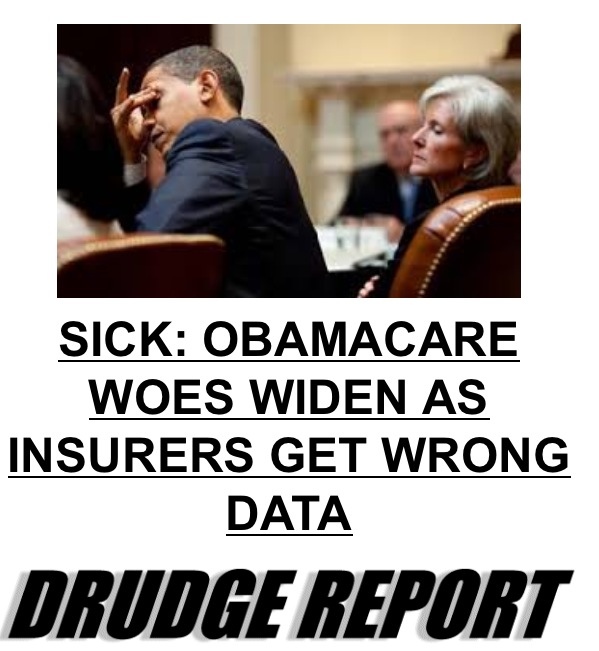 Emerging errors include duplicate enrollments, spouses reported as children, missing data fields and suspect eligibility determinations, say executives at more than a dozen health plans. Blue Cross & Blue Shield of Nebraska said it had to hire temporary workers to contact new customers directly to resolve inaccuracies in submissions. Medical Mutual of Ohio said one customer had successfully signed up for three of its plans.
The flaws could do lasting damage to the law if customers are deterred from signing up or mistakenly believe they have obtained coverage.
"The longer this takes to resolve . . . the harder it will be to get people to [come back and] sign up," said Aetna Inc. AET -0.06% Chief Executive Mark Bertolini. "It's not off to a great start," he said, though he believes the marketplaces are "here to stay."